Under Construction
Emmet Fox Global Prayer
PRAYER REQUESTS
(Your request will be taken into prayer daily for 30 days)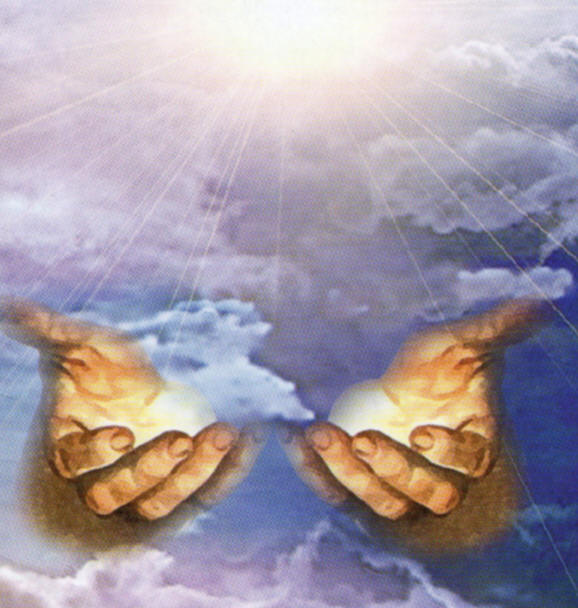 "Before they call I will answer; while they are still speaking I will hear" Isaiah 65: 24
Please pray for the special intentions or challenges for those listed below

Affirmative Prayer Support
Write a brief request to: ccors111@yahoo.com

Light a virtual votive candle

(Normal donation for a virtual votive candle is $2.00 to $4.00 per candle)
ONE candle is lit with each donation

Light a
virtual alter candle
(Normal donation for a virtual alter candle is $5.00 minimum per candle)
ONE candle is lit with each donation

The flame symbolizes the ongoing prayer intention of the one who lit it.
When we light a candle to accompany our prayer, we remember Christ's words that He is the
"Light of the World." (John 8:12)
Light a virtual candle for yourself , your family or someone special
This donation link is for candles only
(August 1 - 7)
\\
(July 22 -31)
| | | |
| --- | --- | --- |
| Emma (Cat) | Nelson, New York | Bruce C |
(July 15 - 21)
| | | |
| --- | --- | --- |
| Wendy, UK | | |
| | | |
| --- | --- | --- |
| Joe | Jacques, New York | Nelson, New York |
| | | |
| --- | --- | --- |
| Vida K | Sherry L, Florida | Arthur & Christine |
((July 8-14)
| | | |
| --- | --- | --- |
| Lori, New York | Sherry, FL | Marilyn, New York |
(July 1-7)
| | | |
| --- | --- | --- |
| Sandra R | Sabrina M | Paul Sr. New York |
| | | |
| --- | --- | --- |
| Richard R | Sherry, FL | Lee C |
| | | |
| --- | --- | --- |
| Planet Earth | Jerry, IL | Lori, New York State |
| Mike, IL | Cathy, MO | Irene, IL |
(June 23-30)
| | | |
| --- | --- | --- |
| Chelsea, TN | Linda L | |
| Carter, TX | Crystal, GA | Phil, Indonesia |
| | | |
| --- | --- | --- |
| Lee, PA | Mike, Long Island | Angie, UK |
| | | |
| --- | --- | --- |
| Joelle D | Justin, Alaska | John, AZ |
| Kathleen, New Jersey | Lori, S, New York State | Kiesha, GA |
(June 15 -22)
| | | |
| --- | --- | --- |
| Mikie & Family | TY, New Orleans, LA | Bernadette S |
| | | |
| --- | --- | --- |
| Valerie S, New York | Hanna M, Ireland | Kirk, TX |
| | | |
| --- | --- | --- |
| Vida K | Louisa N, UK | Richard, New York State |
| Paula R | Zoe, UK | Brendon, FL |
(June 8 -14)
| | | |
| --- | --- | --- |
| Amanda, Finland | Terry | |
| Marsha, USA | Nick D, GA | Mike, New York |
| | | |
| --- | --- | --- |
| Brenda E | Thomas P | Chelsea S |
| | | |
| --- | --- | --- |
| Mandy, Australia | Steve, TX | Ricardo, Dominican Republic |
| | | |
| --- | --- | --- |
| Sandra R | Steven H | Lydia, UK |
| Nedra, NC | Paula R | Nelson, NY |
Scroll Down for Prayer Partners
This page is totally supported by your financial support.

Prayer Support Guidelines

Last names or other identifying information will not be posted.

Links to external Web sites will not be posted.
Candles will be posted here for a period of 30 days
We appreciate your use and love for this website.
Emmet Fox Prayer Partners are men and women worldwide who spiritually join hands
across the globe every day for world peace, and for every name posted.
Please join in prayer.
Emmet Fox Worldwide Prayer Partners Include:
Africa
| | | | |
| --- | --- | --- | --- |
| Bebe, Kenya | Azi, Nigeria | June, S. Africa | Baruti, S. Africa |
| June, S. Africa | Ruby, Abuja, Nigeria | Aamira, Africa | Jenny, South Africa |
| Kagiso, Boswana | Tonia, Ghana | Ayana, Ethopia | Kai, Nigeria |
| Lydia, S Africa | Rena, S. Africa | Mimi, Canary Islands | Richard, Niagara |
| | | | |
| --- | --- | --- | --- |
| Abubakar A, Nigeria | Averil M, S. Africa | Sheila G, S. Africa | Aliyu J, Nigeria |
Asia
| | | | |
| --- | --- | --- | --- |
| Usma K, Pakistan | Clair, Hong Kong | Louis, Japan | Kemal, Turkey |
| Anil, India | Chin-hwa, Republic of Korea | Imee, Philippines | Lian, China |
| Tom, Malaysia | Margo, Philippines | Jeevan, India | Abida, Pakistan |
| Chun China | Cahng-ho, Korea | Byung-soon, Korea | Maliwan, Thailand |
| Sudha, Nepal | Lyana, Malaysia | Josh, Philippines | Bao Yu, China |
| Hosyu, Japan | Amaya, Japan | Hyun Jung, Korea | Hung, Viet Nam |
| Fumike, Japan | Adhira, India | Jorani, Cambodia | Marina, Japan |
| MiLi, China | Lea, Japan | Nila, Korea | |
Australia
| | | | |
| --- | --- | --- | --- |
| Charlotte D, S. Wales | Amy L, Australia | Julie G, Australia | Maria C, Melbourne |
| E. K, South Wales | Tom, S. Wales | Mark, Wales | Linda, Wales |
| Joseph, Australia | Daniel, Australia | A.S. Australia | Rolf, New Zealand |
| Sofia, New Guinea | Sonja, Sweden | Geoden, Australia | Josh, Melbourne |
| Aadam, Perth | Eala, Brisbane | Gavin, Wales | Wilma, Australia |
| Anna, Sweden | Lorette, Wales | Margaret, Queensland, Australia | Logan, Wales |
| Margo, Australia | Aaden, Melbourne, Australia | Jasan, Perth Australia | Saahara, Melbourne Australia |
| Clara, New Zealand | Lauisa, Australia | Roena, S. Wales | |
Canada
| | | | |
| --- | --- | --- | --- |
| Jean F, BC | Andrew W, Ontario | Laurie Z, Montreal | Thomas O, Ontario |
| Leslie, BC | Bonnie C, Toronto | Nomeca W. BC | Frances L, Ontario |
| Theo, Calgary | Andrew, Ontario | Elizabeth BC | Leona, Ontario |
| Patrick, BC | Myra, Canada | Francis, Canada | Daniel, BC |
| Virginia, Montreal | Lana, Ontario | Marie, Alberta | Irene, Toronto |
| Sarah, Canada | Todd, Alberta | Theresa, Ontario | Liz, Vancouver |
| Jean. Ottawa | John B. Halifax | Victoria, Edmonton | Martha, Quebec City |
| Marabela, Vancouver | Doris, Toronto | Jeanette, Toronto | Brigitte, Alberta |
| May, Vancouver | Wendy. Halifax | Jeannette, Toronto, | Andy, BC, |
| Lawrence, Toronto | Vita, Ontario | Molina, Ontario | Glen, Ontario |
| Candace, Canada | Sidney, Canada | Paul, Nova Scotia | Natacha, Canada, |
| Madison, Ontario | Chloe, Toronto | Mary, Canada | Olivia, BC |
| Abby-Ann, Ontario | Bryer, Ontario | Raimon, Vancouver | Dorie, Calgary |
| Tessa, Canada | Yasaman K, Toronto, Canada | Mary A, Canada | Louisa, Ontario |
| Daniella, BC | Tate, Calgary | Malissa, Toronto | Jose, Ontario |
South America
| | | | |
| --- | --- | --- | --- |
| Maricela C, Mexico | Fausto A, Ecuador | Aristides R, Panama City | Andrea L, Argentina |
| Tona, Columbia | Stefania, Brazil | Carmen, Venezuela | Stela, Peru |
| R, Columbia | Garbina, Columbia | Maria, Chili | Tony, Brazil |
| Camila, Columbia | Sonya, Ecuador | Monte, Uruguay | Max, Brazil |
| Angels, Mexico | Maria, Santiago | Daniela, Brazil | Leandro, Chile |
| Fernando, Paraguay | Antonio, Brazil | Manny, Brazil | Yanira, Dominican Republic |
| Ciel, Dominican Republic | Lara, Brazil | Albert, Chili | Carman, Brazil |
| Rosanne, Dominican Republic | Terry, Mexico | Mateo, Brazil | Salina, Mexico |
| Helena, Brazil | Matt, Brazil | Earl, D Republic | |
Europe
| | | | |
| --- | --- | --- | --- |
| Charles G, UK | Adam B, Austria | Claude M, France | Stephen A, Italy |
| Laurette L, France | Verica S, Bosnia | John B, Switzerland | Sarah R, Italy |
| Arin M, Ireland | Alethia, Greece | Karl, Nethelands | Joseph, France |
| Ann C, Ireland | Honnie, Holland | Brad, Germany | Jean, UK |
| Dr. Richard L, UK | Adel, UK | Terhi, Finland | Joris, Belgium |
| Mary, UK | Chris, France | Jeanette, UK | Bridgette, Ireland |
| Toni, UK | Rev. Anna, UK | Elana, Spain | Lucy, UK |
| Alison, UK | Dana, Netherlands | Louise, France | Amelia, Romania |
| Patrick, Ireland | Margo, UK | Albert, Spain | Maryel, Ireland |
| Jon, Belgium | Bruce, UK | Addy, UK | Braylen, UK |
| Alysia, France | William, London | Aiden, UK | Sophia, Belgium |
| Martha, UK | Carmella, Spain | Sarah, Belgium | Antun, Croatia |
| Jaan, Estonia | Paulius, Lithuania | Jaden, Israel | Alina, Glasgow, Scotland |
| Ezven, Czech Republic | Maila, Finland | Carien, Rotterdam, Holland | Danica, Solvakia |
| Banjnok, Esztergom, Hungary | Alysha, Greece | Carla, Spain | Liam, Northern Ireland. |
| Ruth Ann, Israel | Kalwa, Finland | Alea, Isreal | Audrey, Israel |
| Yvette, Israel | Estella, Spain | Georgio, Portugal | Marissa L, UK |
| Connie, London, UK | Ann, Ireland | Mini, UK | Tatiana, Italy |
| Randy, London | Tara, Israel | Marco, Greece | Britney, Ireland |
United States
| | | | |
| --- | --- | --- | --- |
| Rev. JoAnn, PA | Rev. Cecil, PA | Sister Mary, CA | Susan G, California |
| Jenny E, FL | Laura M, N.Y. | Jerry, FL | Kim Q, N.Y. |
| Cate M, N.Y. | Rev. Ann, ILL | Rev. Pat, VA | Anthony D, CA |
| Ellen K, FL | Amanda, CO | Lynn, MN | Robert M, GA |
| Frank, KY | Unity Prayer Circle | Julie F, N Carolina | George, CA |
| Sammy Smith, FL | Kenny D, WA | Dr. Ruth, NV | Teri F, N Carolina |
| Jim O, FL | Mel B, OH | Roberta S, FL | MaryBeth, IL |
| Bob, NJ | Carla S, VA | Maryanne R, N.Carolina | Lance, MS |
| Kristina W, KY | Maggie P, FL | Brian J, PA | Jim, OH |
| Don S, OH | Patricia R, FL | Brad S, AZ | The Mustard Seed Foundation, VA |
| Richard L, VA | Kathleen D, N.Y. | Kathleen D, N.Y. | Kathleen D, N.Y. |
| Debra M, N.J. | Rev. CC Banks, N.Y. | Monique S, N.Y. | P.J., TX |
| Sheryl D, MD | Kamau A, NC | Pattye B, N.Y. | Murphy C, MI |
| Scott J, UT | Richard C, FL | Jette, NM | Rev. Michael, CO |
| Dallas T, KY | Nancy B, FL | Rev. M Hughes, N.Y. | Gabriel C, MA |
| Rick G, IL | Lauri C, TN | Loretta, WV | Ross, Nevada |
| Christina, Michigan, USA | Maria C, FL | Linda S, AZ | Rev. Waukena, C, Florida |
| Dr. J Burns, N.Y. | Nancy, Washington | Linda K, MI | Deborah, IA |
| Daniel, IL | Xavier, Indiana | Padre V, TX | Isabel, Rhode Island |
| Monica, N.J. | Rev. Alain, MA | Linda S, MI | Alan, Florida |
| Catherine V, IL | Stephanie, Mass | Brian M, N.Y. | Theresa, Illinois |
| Rev. Joy, MI | Doreen K, MA | Albert, New York City | Lea, HI |
| | | | |
| --- | --- | --- | --- |
| Nancy, PA | Mark, NYC | Dr. Anthony S. California | Rosanne, N.H. |
| Paul, TN | Liz, VT | Maria, AZ | Rochelle, New Jersey, |
| Bea, VT | Nan, Ohio | Andrea, New York | Women4Prayer, Washington, D.C. |
| Lori, Texas | Misty, Nevada | Janice, Indiana, | George, TN |
| May, LA, | Chen, California | Doris, New York | LiMei, Los Angeles, California |
| Robin, New York | Rena, Florida | Pat, R.I. | Donna, New Jersey |
| Pauline, Florida | Russ, Missouri | Barbara A, New York | Frank, PA |
| Debra, South Carolina | Ellen, Ohio | Janet, Texas | Mike, Florida |
| DeDe, California | Redonda, FL | Sylvia, Nevada | Patrick, NY, NY |
| Louisa, FL | Cathryn, New Jersey | Todd, New York | Toni, Chicago, IL |
| | | | |
| --- | --- | --- | --- |
| Kris, Miami, FL | Chris, Ct | Anthony, New York | Carla, New York City, |
| Barbara, PA | Brian, Long Island, NY | Aline R, Miami, FL | Sue, Brooklyn, NY, |
| John, Florida | Rhonda, Albuquerque, NM | Carlo, Texas | Rev. John, Arizona |
| Jean, Chicago | Hanna, LA | Edna, Brooklyn, NY | Jim D, Florida |
| Tina Marie, New Jersey | Elisa, Miami, Fl | Regis, California | Linda, Ohio |
| Brad, LA | Mimi, Texas | Vita, Florida | James, New York |
| Jose, New York | Tesa, AZ | Ellen, Bklyn, NY | Val, CA |
| Sidney, New York | Adriana, IL | Pat, Las Vegas, NV | Christine, New Jersey |
| Terri, Ohio | Morgan, NY | Harris, Florida | Kirk, Brooklyn, NY |
| Tina, MI | Jenna, CO | Earl, CT | Danny, Ohio |
| Phil, NV | Monique S, NY | | |
Please share a word of thanks to God for your answered prayer
Home Page
Book Shoppe
About Emmet Fox
Affirmation Page